SMS Services Offered

Compose and Send SMS
Compose and send SMS to Groups and Individual Contacts with Custom Header.

Schedule
You can compose and schedule Messages to be sent later by the system (Well planned communication).

Usage and Delivery Reports
A Summary report of your system Usage together with a report of the delivery of your sent Messages.

Manage Depts and Branches
The main Admin can create Departments or Branches, allocate them credits and keep a Track of each user's usage.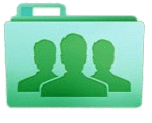 Contact Groups
Create and edit Contact groups made up of related contacts. Messaging to a contact group ensures you control who get which message.

Pay Conveniently
With a wide range of Payment Option, buying SMS credit or effecting any other payment can be conveniently done.